Promoters! Get your high-res photos/art here!
Psychostick Tour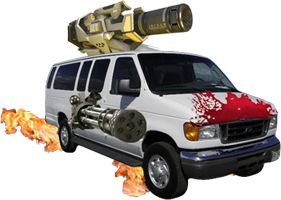 Today is September 23rd, 2014. Don't see a show that strikes your fancy? Sign up for show alerts!
Upcoming Shows
October 11th in Dallas, TX
The Door
-
Buy Tickets
-
Facebook Event
-
Download Flyer
-
Google Maps
2513 Main St
Dallas, TX 75226
(214) 742-3667
18 days from now!
Lineup:
Andrew W.K. , Psychostick, The Protomen, Big Brigade, Urizen, many more
ALL-AGES, tickets $25 adv/ $30 DOS - Doors at 1pm. LOTS OF VIDEO GAMES, COMIC, ANIME, AND OTHER GEEK SHIT!
Show alerts will ensure that you never miss a show near you again.
Check out our past shows for some reason!